Happy Earth Day!
Did you know 100 BILLION gallons of water pass through the Yahara lakes system annually? That's more than 151,000 Olympic-sized swimming pools!
In Wisconsin, we are fortunate to have plenty of freshwater with more than 15,000 lakes! In Dane County, our five Yahara lakes make our community special, providing opportunities for recreation, research, and beauty.
But our lakes need our help. Invasive species, harmful pollutants, and a changing climate threaten water quality in the Yahara Watershed. Keep reading for simple ways you can help our lakes on this Earth Day.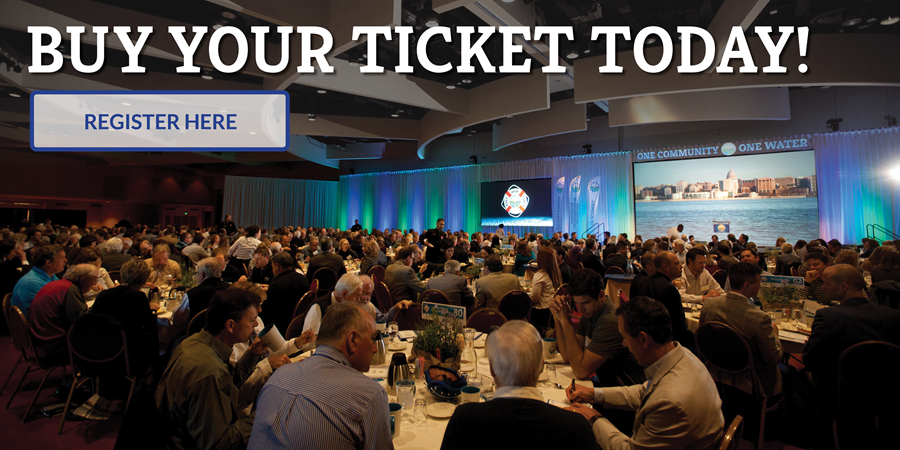 1. Learn about the state of our lakes
Every year, hundreds of community members come together to review our collective progress toward cleaner, healthier lakes at our Community Breakfast. Hear from government officials, lake experts, and community leaders about next steps for the watershed and how you can get involved.
Clean Lakes Alliance Community Breakfast
Presented by Foley & Lardner LLP
Wednesday, May 8th, 2019
7:30 – 9:15 a.m.
Alliant Energy Center Exhibition Hall
There are just two weeks left to register – reserve your seat or table today!
2. Redirect your downspout
Spring rainfall can often lead to excess phosphorus running off land and into our lakes. As a community, it is our job to keep as much of the water where it lands. An easy way to increase infiltration on your property is to redirect your downspout from your cement driveway or sidewalk and onto a healthy lawn or garden. Learn more about actions you can take at your home or business here.
3. Invest in our waters
Throughout the year, Clean Lakes Alliance is working on behalf of Lakes Mendota, Monona, Wingra, Waubesa, and Kegonsa. We're meeting with government officials, advocating for green infrastructure, educating the public, and helping community members engage with our lakes.
We are doing the work for our lakes so you can enjoy them. Donate today to support our work and support our lakes.